Marketing Strategy Of Tiffany & Co.
Marketing Strategy Of Tiffany & Co.
Delve into the intricacies of their marketing strategy, unveiling how Tiffany & Co. introduces their exquisite luxury jewellery with timeless allure while embracing the latest in design for both men and women's accessories. We as a jewellery branding agency are curious to discover their marketing strategies, are you?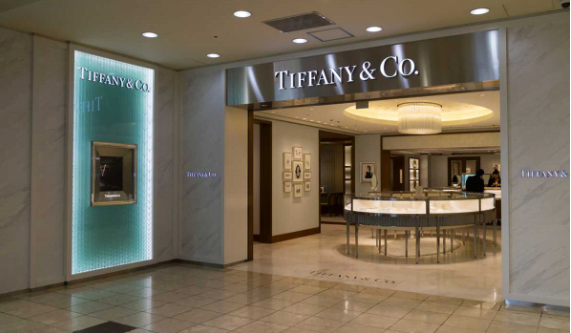 Demographics, Luxury, and Global Expansion: Tiffany & Co.'s Market Strategy
Tiffany & Co. primarily targets a female demographic ranging from pre-teen to middle-age, a group deeply invested in lifestyle and status symbols. This audience places high importance on personal care and luxury products and typically belongs to the upper-middle and affluent classes.
Originating as a retail store, Tiffany & Co. has since evolved into a global brand with a diverse product range. Their market positioning strategy distinguishes them as pioneers in assisted self-service within the retail industry, continually expanding their presence through the establishment of new stores across the world
Tiffany's latest campaign, titled 'About Love,' stood out as an exceptional advertisement that showcased the beloved couple Beyoncé and Jay-Z. This campaign paid a heartfelt tribute to Audrey Hepburn, with Beyoncé elegantly adorned in the same iconic piece of jewelry, the Tiffany Diamond, famously worn by Hepburn in the 1980s classic 'Breakfast at Tiffany's.' The underlying message beautifully conveyed the theme of universal love among couples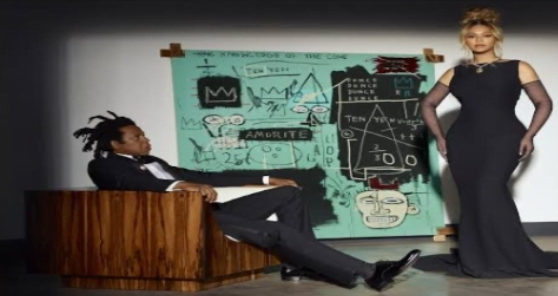 Social Media Dominance: Tiffany & Co.'s Strategic Online Presence
Tiffany and Co. actively maintains a presence on four key social media platforms: Facebook, Twitter, LinkedIn, and Instagram. Notably, they maintain two Instagram accounts, one catering to a global audience and the other tailored for their Indian clientele. Feel free to explore their engaging content across all these platforms.
While Tiffany and Co.'s Facebook and Instagram posts share similar content, with a focus on product launches, collaborations with influencers and celebrities, discounts, guidance, health, hygiene, and more, their LinkedIn content leans towards the corporate aspect of their brand.
Tiffany & Co.'s Star-Studded Collaborations
It's common knowledge that Tiffany & Co. collaborates with prominent celebrities across various industries, including film, music, and modeling. Their 'About Love' campaign, for instance, prominently featured the renowned R&B power couple Beyoncé and Jay-Z. Notable figures like Gal Gadot, Hailey Bieber, and even the iconic Audrey Hepburn from 'Breakfast at Tiffany's' have also graced Tiffany's advertisements, showcasing their exquisite jewelry pieces.
Effective Content Marketing at Tiffany & Co
Tiffany & Co. exhibits a strong presence across multiple social media platforms, including Instagram, Twitter, and Pinterest, amassing a cumulative follower base potentially exceeding 5 million. This achievement results from consistent and engaging updates across various social media channels, websites, and apps, ensuring that clients remain well-informed and entertained, ultimately nurturing a strong desire for more
Tiffany & Co.'s Multi-Faceted E-Commerce Approach
As part of its e-commerce strategy, Tiffany & Co. maintains its existing website for showcasing and selling jewelry, alongside mobile applications such as engagement ring finders and exhibition apps for bookings and ticket reservations. This commitment ensures a diverse range of reputable services accessible to the public
In conclusion, Tiffany & Co.'s marketing strategy is a meticulously crafted masterpiece that seamlessly blends timeless elegance with contemporary relevance.They have successfully leveraged the power of social media, engaging millions of followers worldwide.
Their strategic collaborations with renowned celebrities, the use of iconic symbols like the Tiffany Diamond, and the incorporation of storytelling and tributes in their campaigns have resonated with their audience, fostering a sense of universal love and admiration.
Furthermore, Tiffany & Co.'s versatile e-commerce approach, which includes a comprehensive website and user-friendly mobile applications, ensures that their clientele can access their exquisite jewelry and impeccable services with ease.
This adaptability, combined with their dedication to maintaining a strong presence both online and offline, cements Tiffany & Co.'s position as a paragon of luxury and sophistication in the jewellry industry, appealing to a broad and ever-loyal customer base.
B1/H3, MOHAN CO-OPERATIVE,BLOCK B, New Delhi, Delhi 110044
Copyright © 2023 HavStrategy